Marketing Leadership Week is coming!
Empower your leadership potential
AMA Toronto is proud to announce the launch of its inaugural Marketing Leadership Week on June 5th.
Presented by TikTok and fueled by AMA Toronto's commitment to be an essential community for marketers at every stage of their career, Marketing Leadership Week will address the importance of leadership and its development in our rapidly changing industry.
Every corporate organization, agency and association needs leaders to help guide them into the future. And Marketing Leadership Week is being created to provide individual marketers — collegiate, career practitioners, and academics — with opportunities to explore and empower their leadership potential.
A trifecta of professional development events and networking opportunities
Envisioned to recognize, encourage, and empower leadership within our marketing community, AMA Toronto's Marketing Leadership Week encompasses a trifecta of professional development events and networking opportunities in Toronto that include:
"Leadership in Marketing" with AMA CEO Bennie F. Johnson.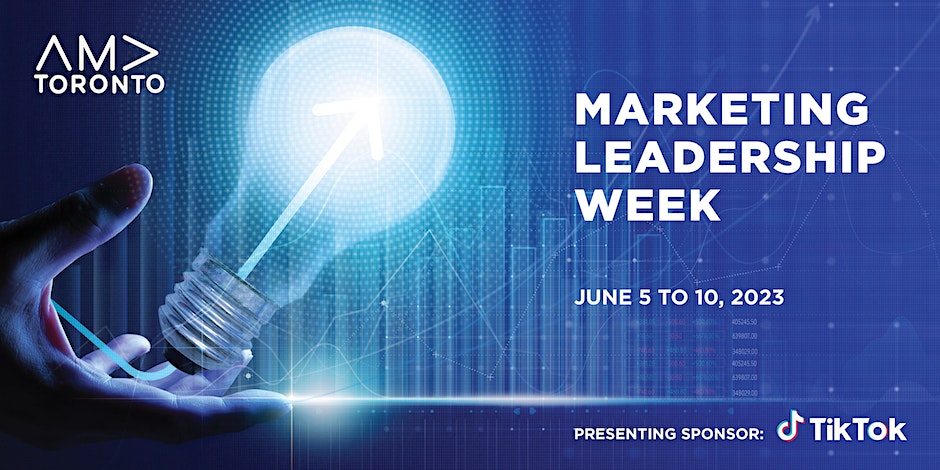 A fireside chat with the new head of the American Marketing Association, hosted by Barbara Boyd, president, AMA Toronto on Monday June 5th at Noon.
"The CMO versus the Robots," AMA Toronto's 13th Annual CMO Breakfast Panel.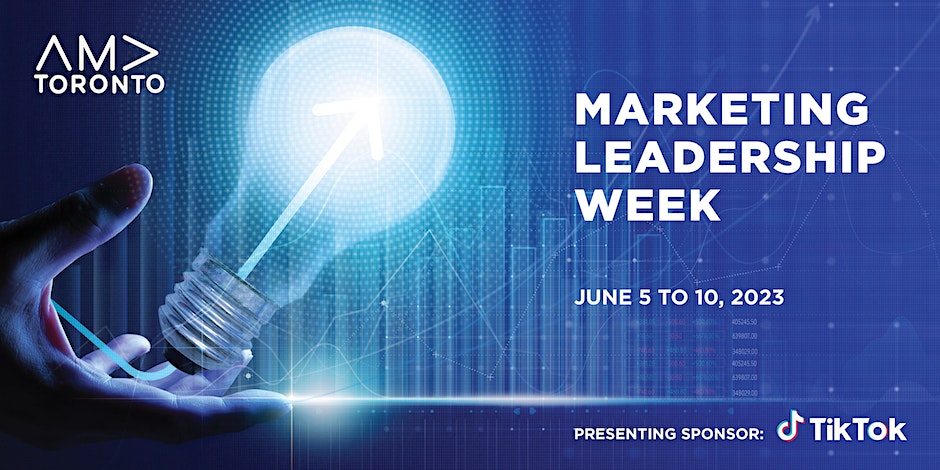 A flagship event featuring speakers from TikTok, AIR MILES, Deloitte and others explores critical marketplace trends identified in proprietary research developed with AMA partners Duke University's Fuqua School of Business and Empathy Inc. on June 8th starting at 7:30 AM.
Saturday Night Closing Party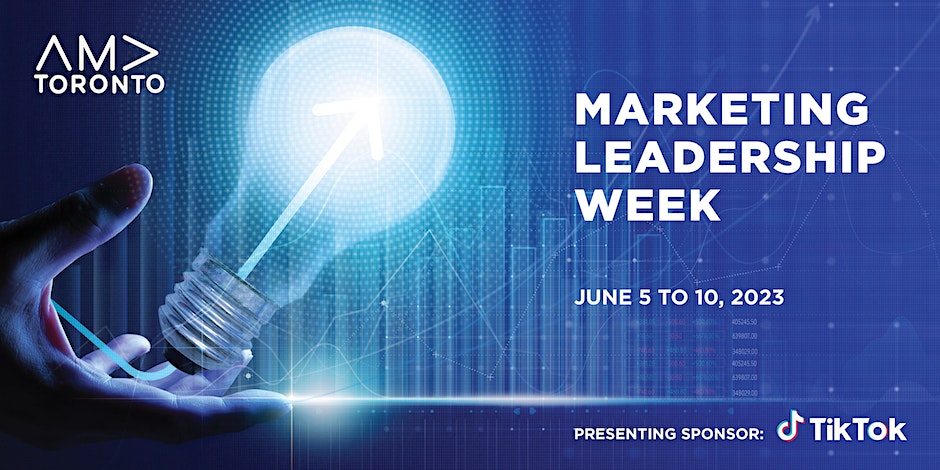 An exclusive AMA event at The Fifth Social Club, in the heart of the city. Picture a room full of your marketing peers ready to celebrate a week of marketing leadership, delicious TikTok-inspired cocktails, and a rapid-fire debate between a CMO versus a CFO.
AMA Toronto's Marketing Leadership Week is made possible by TikTok, the presenting sponsor. AMA Toronto's CMO Breakfast Panel event is generously sponsored by HeadStart Copywriting, CISION, and Empathy Inc.